Taipei 101 Observatory

Address: No.7, Section 5, Xinyi Rd, Xinyi District, Taipei City
Provide experience equipment: Dynamic seat, Boxing, shooting, Biking
Business hours: Monday to Sunday: 9:00-22:00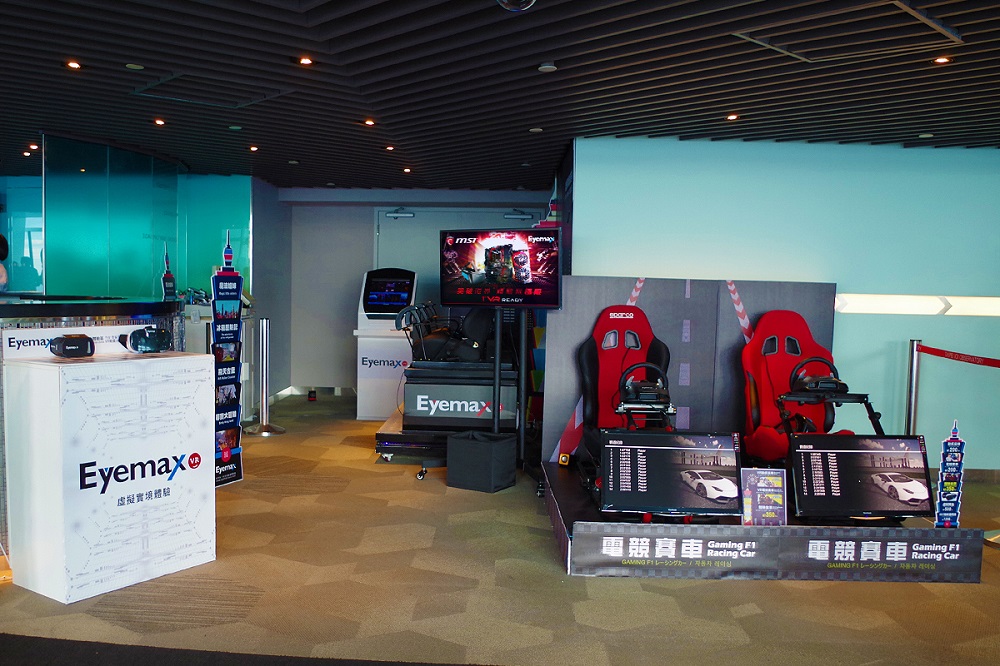 ---
Taichung Feng Jia Fun Star C8

Address: No.71 Wenhua Road, Xitun District,Taichung City
Provide experience equipment: Dynamic seat, Shooting, Racing Car
Business hours: Monday to Sunday: 17:00-24:00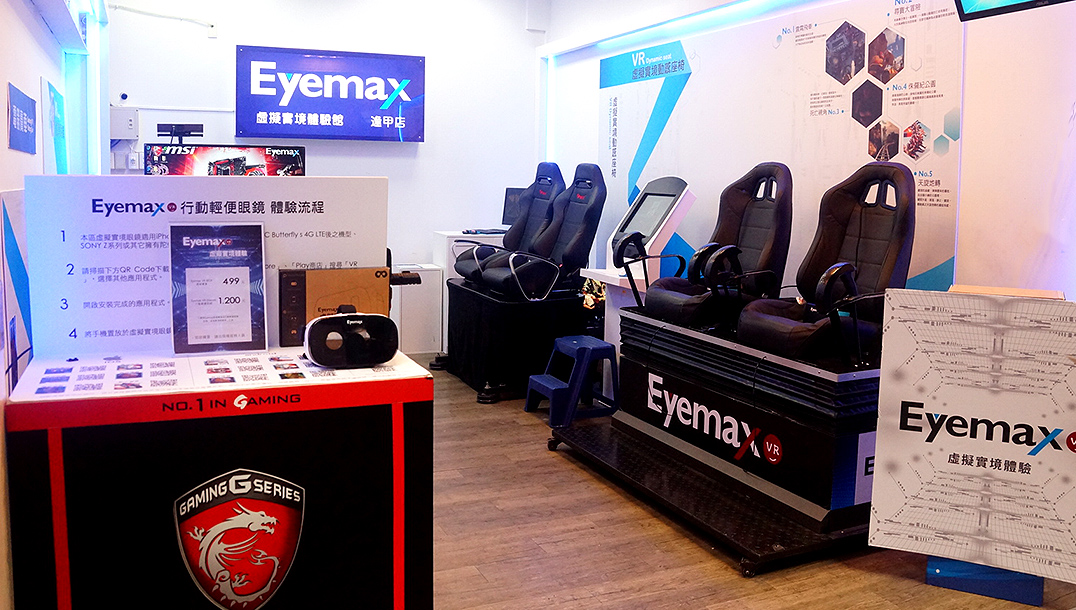 ---

Taichung Calligraphy Greenway-Slow Village Limited Time Store

Address:B1F., No.534, Yingcai Rd., West Dist., Taichung City 403, Taiwan (R.O.C.)
Provide experience equipment: Shooting、Racing Car、ArmorArena.VR、VR Boxing
Business hours: Monday to Sunday:10:00~22:00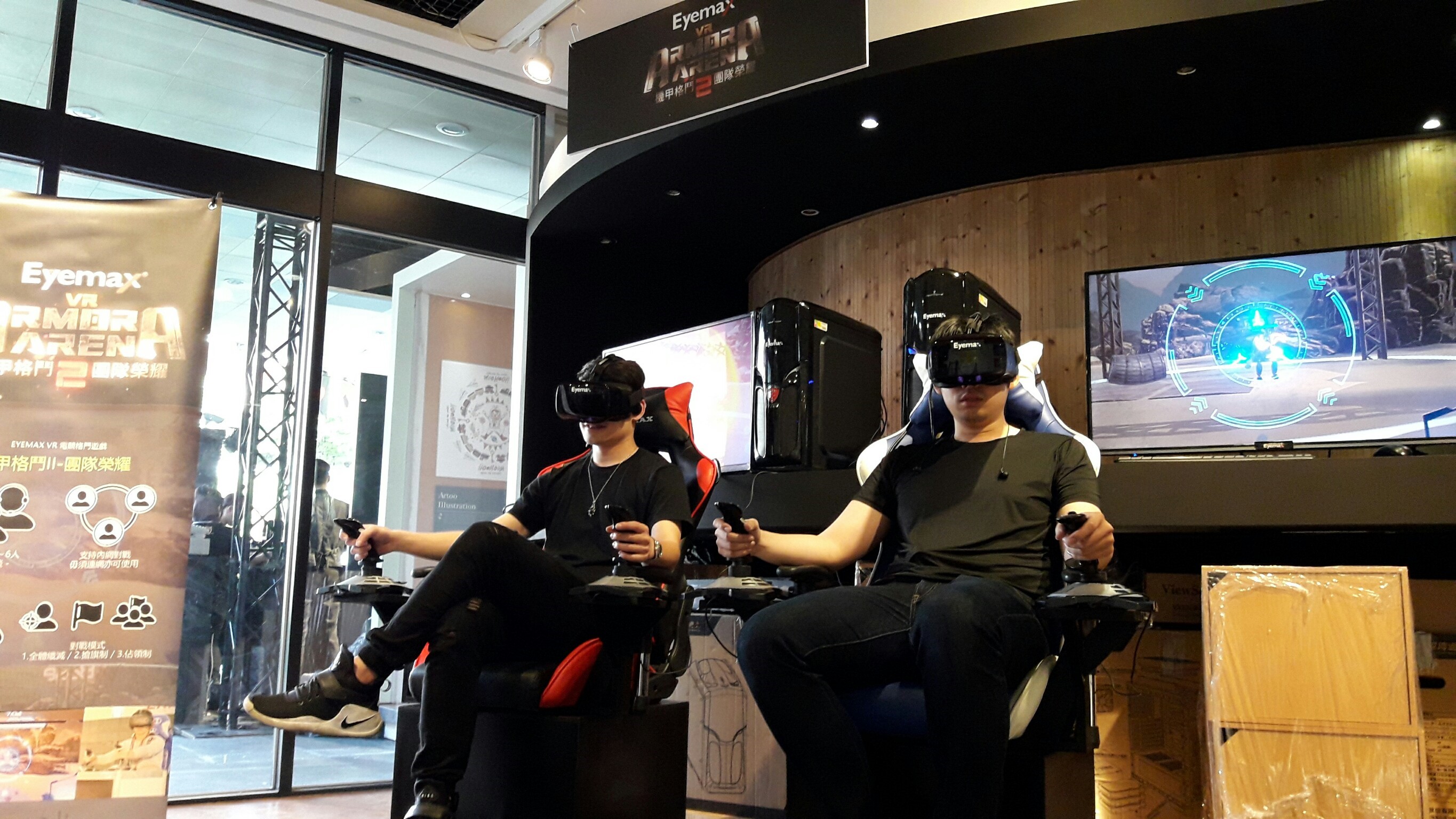 ---
VR Innovation Campus
Address:3F., No.123, Qixian 3rd Rd., Yancheng Dist., Kaohsiung City 803, Taiwan (R.O.C.)
Business hours: Monday to Friday: 09:00-18:00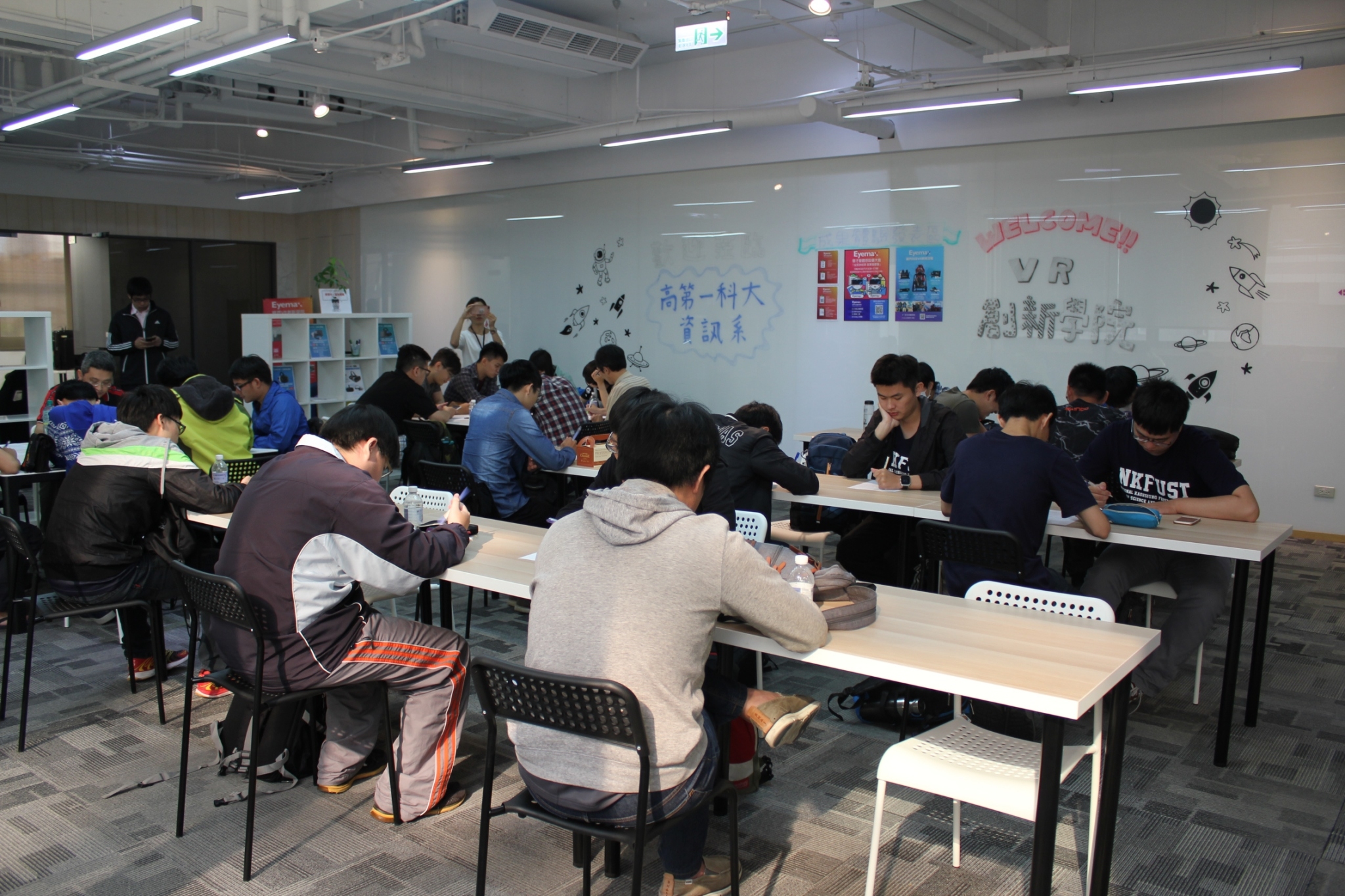 Taiwan's VR industry is booming, but the lack of a platform can be integrated resources and exchange
So EYEMAX launched the VR Innovation Campus
To create the whole of Asia's first complex VR research laboratory
We provide related equipment to assist in the development and improvement of the VR product channel
►Provide the best VR equipment
►Provide office basic equipment
►Provide VR somatosensory equipment
VR's future is unlimited, and we believe that this project is bound to accelerate the development of VR and enhance the application area.
If you are interested in this project, please contact us.
---
Tainan cultural and creative industrial park - B16 VR World
Address: No. 16, Section 2, Beimen Rd, East District, Tainan City (Next to the Tainan Railway Station)
Experience equipment: Racing, Bicycle and other somatosensory equipment
Charges Details: FB B16 VR World
Business Hours
Monday
Tuesday
Wednesday
Thursday
Friday
Saturday
Sunday
Closed
1400~1800
1400~2100
1100~2100
B16 VR world for the domestic first campus direct VR experience store, there are many different games on the market
Eyemax provides a number of somatosensory equipment and Southern Taiwan University of Science and Technology cooperation
If you are interested, you can also go to experience!