VR Bicycle Features:
1. You can go to wherever you want to go without leaving home
2. Enjoying the leisure time on the bike in the place you want
3. It can help you exercise as well
4. We already provided 4 night market and 5 amusement park video in it.
5. You can shoot your own videos and put them into it.
Interfaces: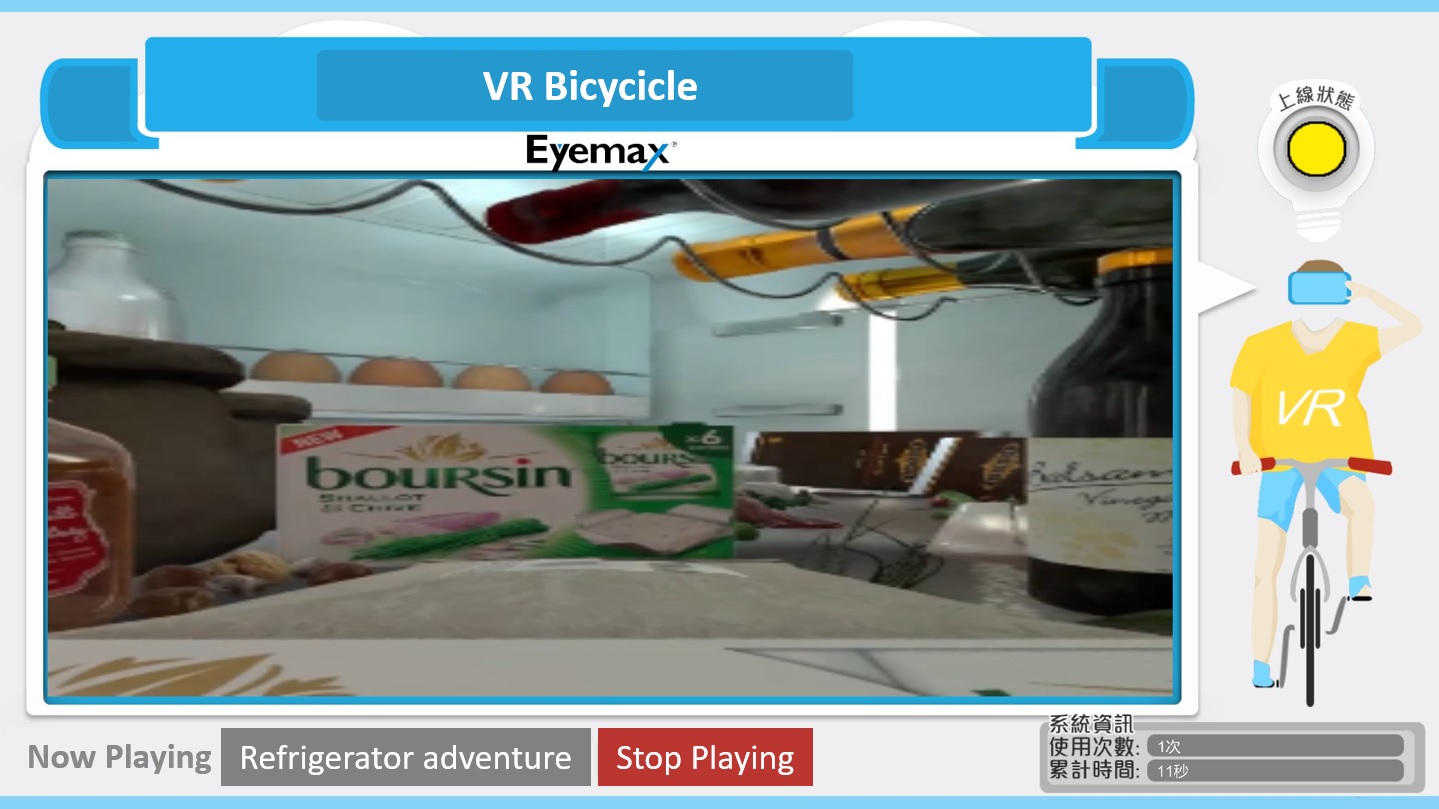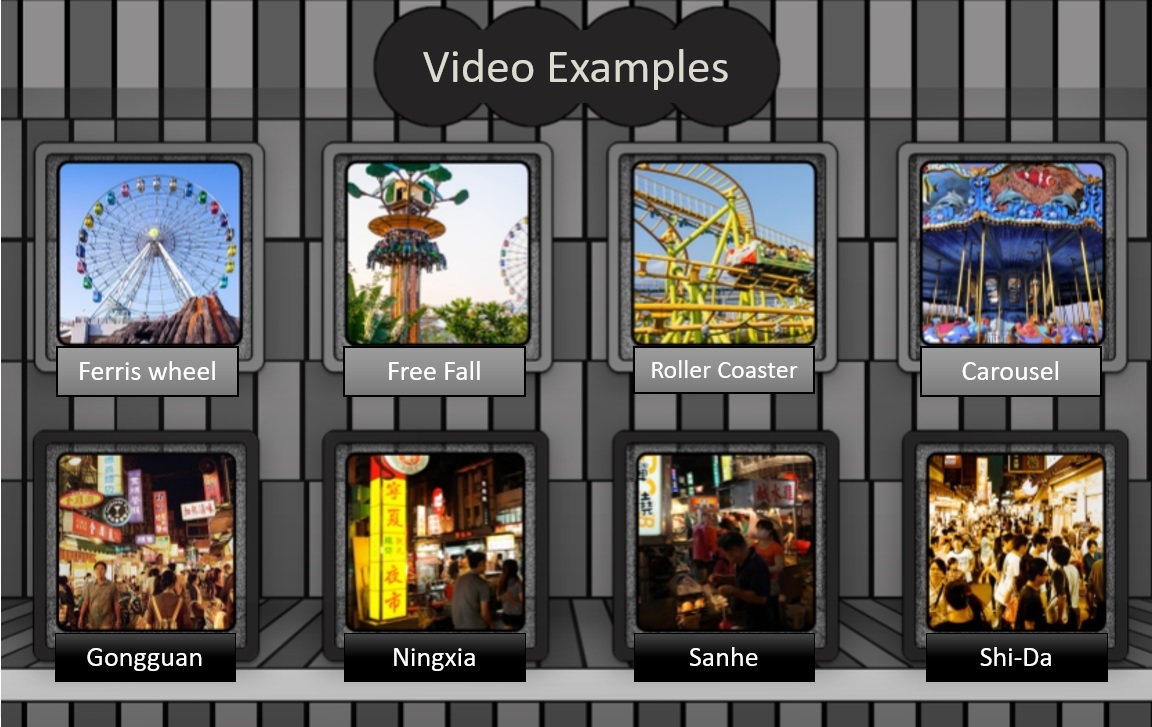 4. Actual playing